Google Play Store (Android): https://tinyurl.com/schmerzapp
Mehr zur App und Website gibt es auch hier: https://nilswommelsdorf.de/artikel-schmerzmanagement-2-0/
Umrechnung von Opioiden mit Bolusberechnung (für Schmerzspitzen), Berechnung von Infusionen (Berechnung von Dosierung, Laufrate, Laufzeit, Bolusgaben und mit "Tropfenklicker") und Umrechnung von Kortikoiden in einem Tool. Portabel bei der täglichen Arbeit (nicht nur) in der palliativen und onkologischen Versorgung für Arzt und Krankenpflege.

1. Opioidkonverter
– Umrechnung von bis zu 2 Opioiden in ein anderes Opioid mit variabler Reduktion und Bolusdosis
– Ausgabe der gesamten Umstellung mit Dosishinweisen und möglichen Bolusgaben (auch anderer gängiger Opioide)
– Bolusberechnung auf Basis eines Opioids (auch Boli mit anderen gängigen Opioiden werden angezeigt)
2. Infusionsberechnung
– Eingabe der (wässrigen) Infusionslösung über Gesamtmenge, Wirkstoffmenge oder Wirkstoffkonzentration
– Eingabe der Laufrate über Wirkstoffmenge, Infusionsmenge, Tropfrate (auch über sog. "Tropfenklicker") oder Laufzeit
– Eingabe von Wirkstoffbolus oder Infusionsbolus
– Ausgabe des gesamten Regimes inkl. Laufzeit bei 1-6 Bolusgaben
3. Kortikoidumrechnung
– Konvertierung auf Basis der glukokortikoiden Potenz mit Wirklängenangabe
Umrechnungen Palliative Care Tools (pdf)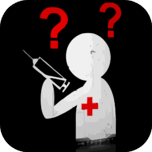 Idee, Konzept, Programmierung:
Nils Wommelsdorf
Frameworks:
jQuery mobile (jquerymobile.com)
PhoneGap (phonegap.com)
Plugins:
jQuery Keypad (keith-wood.name)
FT fastclick (labs.ft.com)
Facebook:
https://www.facebook.com/palliativecaretools
Please accept YouTube cookies to play this video. By accepting you will be accessing content from YouTube, a service provided by an external third party.
If you accept this notice, your choice will be saved and the page will refresh.
+++ WICHTIG:
Der Autor übernimmt keine Gewähr für die Richtigkeit der Ergebnisse der Berechnungen.
Die Tools in diesem Programm ermöglichen auch die Eingabe unwahrscheinlicher Werte und Kombinationen.
Hinweise erscheinen nur bei verläßlichen Vorgaben.Ergebnisse der Tools durch den Nutzer wird
Es wird immer empfohlen, sämtliche Ergebnisse selbständig zu validieren.+++
INSTALLATION:
Nur Zugriff auf Netzwerkkonfiguration nötig (bedingt durch die Entwicklersoftware).
Beim erstmaligen Starten etwas verzögertes Laden der App.
MÖGLICHE OPIOIDE:
Alfentanil i.v., Buprenorphin enteral, Buprenorphin parenteral, Buprenorphin transdermal, Codein, Dihydrocodein enteral, Dihydrocodein parenteral, Fentanyl enteral, Fentanyl parenteral, Fentanyl transdermal, Hydromorphon enteral, Hydromorphon parenteral, Hydromorphin peridural, Hydromorphon spinal, Levomethadon, Meptazinol, Morphin enteral, Morphin s.c., Morphin i.v., Morphin peridural, Morphin spinal, Nalbuphin, Oxycodon enteral, Oxycodon parenteral, Pethidin, Piritramid, Remifentanil i.v., Sufentanil i.v., Tapentadol, Tilidin, Tramadol
MÖGLICHE KORTIKOIDE:
Betamethason, Cloprednol, Cortison(acetat), Deflazacort, Dexamethason, Fludrocortison, Fluocortolon, Hydrocortison (Cortisol), Methylprednisolon, Prednison, Prednisolon, Triamcinolon

App / Website: Palliative Care Tools von Nils Wommelsdorf ist lizenziert unter Creative Commons Namensnennung 4.0 international.